Stephanie Schreiber
Toronto's only Romana's Pilates Certified Teacher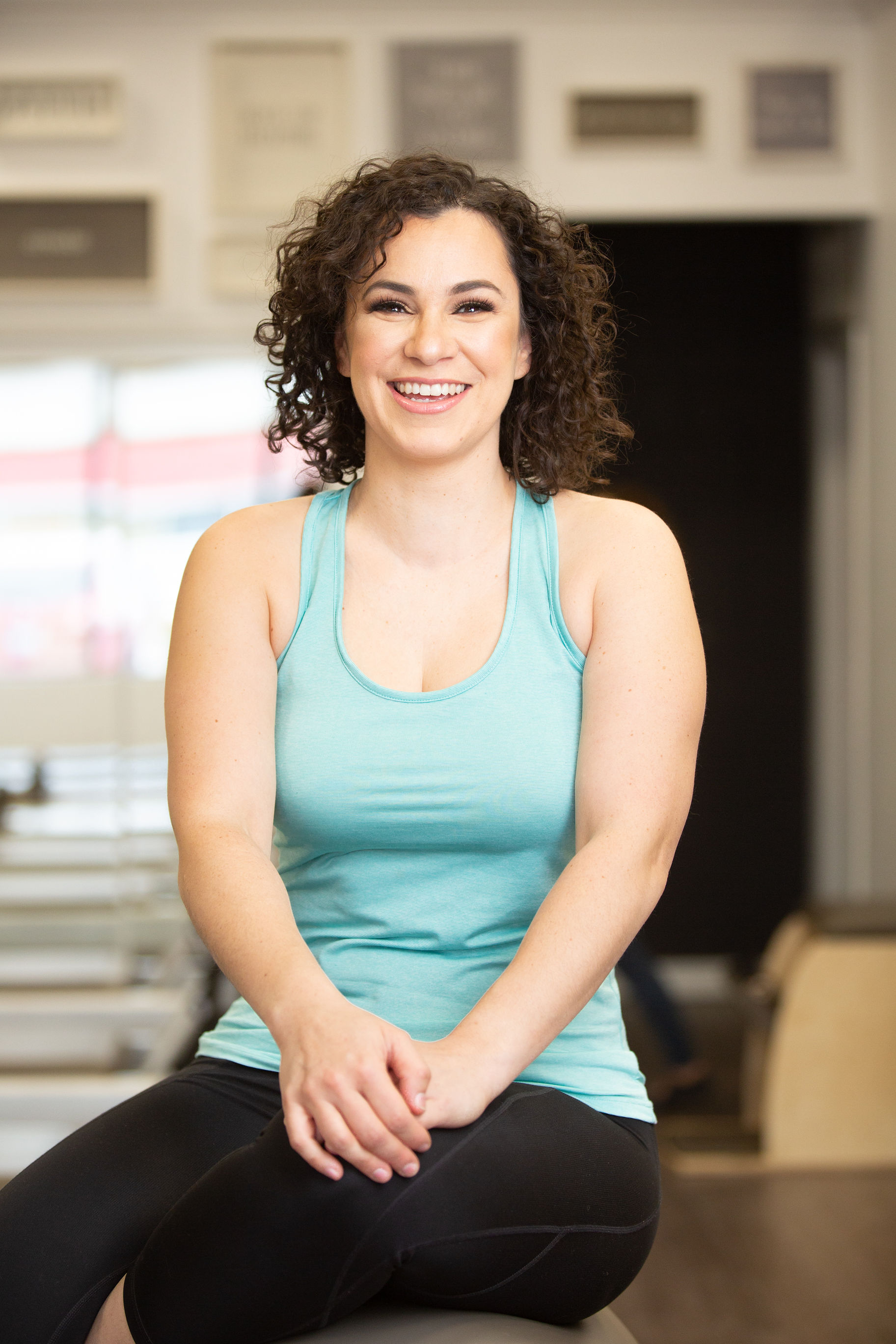 Stephanie completed her Romana's Pilates teacher certification in New York City in 2010. Trained directly by Master Teacher Sari Mejia Santo, who learned the style from her mother, Romana Kryzanowska, apprentice to Joseph Pilates himself. A third generation teacher, Stephanie has participated in workshops with many second generation teachers including Victoria Torrie-Capan, Cynthia Lochard, Sean Gallagher, Jerome Weinberg, Anthony Rabara, Kathi Ross-Nash, Peter Fiasca, Chris Robinson and Benjamin Degenhardt.
Stephanie is the Director of the Pilates and Yoga department at the Toronto Athletic Club.
Classical Pilates Toronto
I workout with Stephanie bi-weekly, and look forward to each and every session. She has a great attitude, is very encouraging, and best of all we have a blast every time we are together. It never feels like a workout (until I wake up sore the next day), but like I'm just meeting a friend. It's obvious that she genuinely cares about each and every client she has and makes sure to cater her sessions to their needs and capabilities. If you want a great workout and to leave with a smile, I wouldn't think twice about recommending Stephanie.
Stephanie is a terrific instructor, with a program that has worked very well for me. I run and cycle, and have been injury free since training with her. She is also a fun, high energy individual, and I look forward to my sessions.
How much better I feel afterwards; taller, and quiets the inner turmoil.
Working with Stephanie for more than four years has been transformational for me. I came to my first session out of shape, over weight and with chronic back pain and frankly, quite skeptical. Four years later I am (At 43) in the best shape I have been in in twenty years, have no back issues and keep coming back. Not only that, but also working with Stephanie is fun and enjoyable – which is not something I would usually say about working out!
Stephanie has helped me over the years to increase my core strength and change the way I carry my body all the while making sure sessions are fun. She is alway positive and enthusiastic while making sure the exercises are done properly. She has made sure I was able to keep my core strength even while injured. I always look forward to my Pilates sessions.
Pilates with Stephanie is, of course, fantastic for physical conditioning. But it's also bliss for the soul, as Stephanie is a little bundle of joy, humour and kindness. Highly recommended.